The Cheap Beer Challenge isn't over, and today we have a new beer to test out. Until now I have been lucky, and Wendy just threw the easy ones to drink, the ones that you can easily find on any party at the hands of the party drunkard or your old aunt (maybe her weekly attendance at the church is just a covert to hide her alcoholism, who knows?).

I already went through the nice to drink Heineken, the easy to chug Bud Light, and the last one, Rolling Stone, and in today's episode it doesn't seem to be any different: The American Lager, Budweiser, was the beer of choice for this blind taste test (thanks... Wendy).
The Cheap Beer Challenge
Sunny day, kids playing football at the park. On this challenge I go outside to drink and honor the spirit of trinken. My ultimate stealth koozie, the Trinken Lid and Cup Combo is no match for these snitching neighbors I have.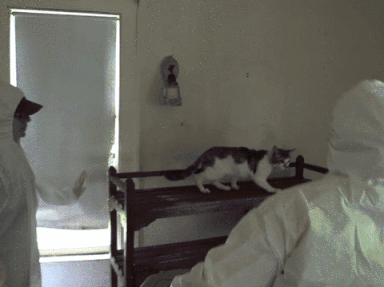 Don't be a rat!
For this Cheap Beer Challenge I'll be guided by these points:
It's a freaking koozie/stubby holder that keeps your drink hidden! Go enjoy the nice weather while having a cold beer. Don't even need to worry about the little brats nearby you!
I'll be scoring the whole experience from 1 to 10, taking in consideration things flavor, crushability, and how much it would take for you to become drunk as a skunk.
Becoming wasted is an art, and we're here to develop and put it into new "highs".
Matthew, are you ready to elevate our art?
The Contestant

It's the most popular beer in the United States of America. The absolute juggernaut of the mass-produced beers. The one which is fun to bash, but our beloved one: Budweiser. A bear that caters mostly to people who don't care. It doesn't matter which beer they're taking, the alcohol is what matters, and we're all getting wasted anyway, right?
Don't need to invite me if it isn't to get this hammered
With all that said, let's chug that booze for our followers:

Taste
It's a sweet beer. Incredibly sweet for a lager, something I wasn't expecting for our cheap beer challenge since our purpose is to get completely intoxicated with "water that tastes like beer", not something that would make us wish it was.  


Crushability
It has a medium crushability. The taste I got from the Budweiser definitely doesn't help with that one, as the higher alcohol content of a beer that doesn't offer much else than just an experience to get drunk from the fermentation of some rice sugar (and man, there must be a lot of rice in it!).
Alcohol content
It has a very standard amount of alcohol in comparison with the other lagers. Without the taste and the crushability of the bud light, the classic Budweiser at least has the alcohol to justify the size of the brand.     
Overall rating: 5

If I think about mass-produced beer, I can't think much about anything else than Budweiser. The Mcdonald's of beers doesn't have the taste, or the crushability, but has the homes and the hearts of the majority of North Americans (oh Lord!). Now I have an idea of why Bud Light became even more successful. A mediocre beer that appeals to the people who don't like beer.

Well, at least it can make us drunk, and its popularity seems to show they have been very successful at it. But even then, with better options around there, I can't give a score higher than a five.

If you want to see the video of my experience with the Budweiser's blind taste test, check the Instagram video here: