Here we are again with our most awesome challenge of the day, the
CHEAP BEER CHALLENGE!!!
We already went through two big titans of the taste-lacking watery beer,
Bud Light
and
Heineken
, just to figure out how much cans do you probably need to become an
utter embarrassment to your friends
. Today the challenge will blind taste test an old lager that was darling for the craft beer enthusiasts.
But not anymore, right Anheuser-Busch? And that's why we got the extra pale lager Rolling Rock being featured here.  (my condolences for the Latrobe Brewery ✝, and the people at Pennsylvania )
But what is this Challenge?
Where have you been living? Under a rock with no internet connection?
The Cheap Beer Challenge™ is where I, Jerry Mcarthur will test some of the worst beers found at the sleaziest places, to see if they're worth your time and money in the pursuit for the highest alcohol to blood ratio. For that, I'll be following the steps below:
I will drink the beer hidden inside a Trinken Lid and Tall Boy Cup Combo without knowing which beer can is inside.
This is a blind taste test, and I can only see the beer after I rate it ( I promise I won't break that rule again).
No fine-tasting here. I'll be chugging these beauties until the end of the can, and my review will be based on that.


The Contestant

One day the great working class type of beer, the Rolling Rock is the one being crushed on today's episode. We'll see how the modern version of it turns out as a party beer and source of alcohol. Can you get drunk as a skunk from it? How easy is to get there if drinking this now soulless drink of the beer industry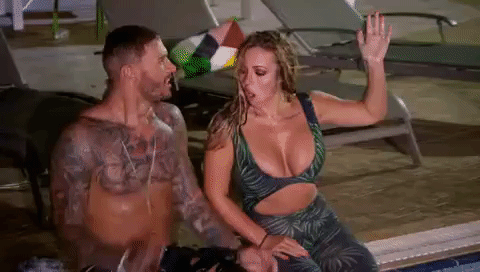 Taste
It tastes funky. Something I wasn't expecting from it and only realized after this blind taste test. Interesting, right? Probably I was being carried away by the memories of a distant past that won't come back anymore.


Crushability
Very easy to drink, there's no doubt about that. I slammed one and then felt that I could do the same right after. For sure the lack of personality gave space for more drinkability.
Alcohol content
This lager has a lower ratio of alcohol by volume in comparison with the other lagers. With just 4.4% AbV, it means you will need some more beers to get in the right state. It won't be much though, but at least you'll be able to drink them easily.    
Overall rating: 6

The beer itself wasn't totally destroyed by the big corps. Flavor was substituted by drinkability ( now we can fill their pockets better) and the alcohol content will make sure that you'll need that extra beer. It can easily become a party beer as long as you're able to buy the extra beer your alcoholic friends will need. Mainly because in this case, one bottle calls for the next one.

More of my beer chugging skills and our instant stealth koozie in this Instagram video: